Biography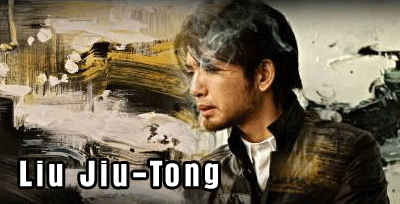 Liu Jiu-Tong was born in 1977 in Suide ( Shaanxi ) a province of the northern China.
He continues his studies in Beijing after the diploma at the Fine Arts Academy of Xi'an on 2000. Then he moves to Shangai on 2004. There he makes the series of works "Old Shanghai and Water Tower".
He makes his first solo exhibition in 2005 at the Yizhi Art Gallery of Hong Kong. In 2006 he founds his own studio in Shanghai, and he participates in several art shows and solo exhibitions in Hong Kong and Shangai.
In 2008 his series "Black & White" is exhibited at the "Contemporary Artists Workshop" and selected to be exhibited at the "Art China- Beijing Olympics Special Edition", but his exhibitions and shows are a lot. In 2012 the works "Beauty beyond Words" and "Dreams of an Emerald Landscape" are exhibited at the VIP lounge at the Art Taipei.
Some of his works ( "Snow Shanghai-5, Tower in the Mist", "Enduring" )are listed at the 2012 Hong Kong autumn Christie's auction. Then the work "Heavy Thoughts" is published in the Sotheby Boundless: Contemporary Art, Hong Kong.
The artist begins to be known abroad in 2013 when the works "Living Land", "Looking Back from the Peak" and "Spring Horizon" are selected to be exhibited at the second International Contemporary Art Exhibition of Paris, and in Milano at the ninth Contemporary Art Exhibition. In particular his painting "Distant Traveler" was nominated for the seventh International Price Arte Laguna.
Since then his works are published in the Sotheby's and Christie's catalogues and are exhibited in international shows. Liu Jiu Tong is one of the artists who joins the GP DEVA CHARITY buddhist inspired group that finances activities and initiatives to aid children and women in need and cultural activities.